FIRM operates a number of exciting programs to support literacy and learning in refugee families of Fresno.
Family Literacy Program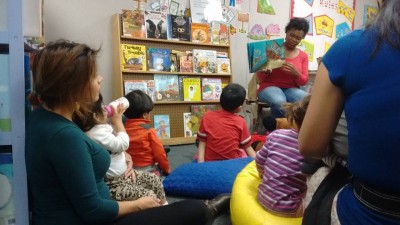 A program for children (ages 0-5) and parents that focuses on literacy activities and play that benefits early childhood learning and development. The Family Literacy Center at FIRM is temporarily closed to the public, due to the pandemic. We are currently sending biweekly care packages for enrolled families to help you keep your little ones learning from home. Please contact Program Director, Chong Xiong at [email protected] for more information.  
Multi-Ethnic In-Home Visitation Program
This program is a parent education and children (ages 0-5) early childhood learning and development program that specifically serves Hmong, Laotian and Ukrainian/Slavic families. In-Home Visitors work with parents and children on how to improve their ability to work together everyday on early education strategies in the family. Please contact Program Director, Andrey Kovalenko at [email protected] for more information.
Children's Services Network-FIRM Preschool
A state-licensed, full-day preschool that operates on FIRM's campus operated by one of Fresno's outstanding early education service providers, Central Valley Children's Services Network. Currently, we are enrolling, so please contact Berenisse Becerra at [email protected] for more information and instructions on how to have your child (ages 3-5) enrolled.
After-School Program
As a direct result of the FIRM Youth Initiative of 2015, a partnership with Care Fresno yielded an after-school program which focuses specifically on Southeast Asian youth (Kindergarten-8th grade, all ethnicities welcomed).  This program operates Wednesday through Friday from 3:30-5:30 in FIRM's Community Room.  The program provides homework help, enrichment, physical activity and much more!  Please contact CARE Fresno for more information.
Syrian Literacy Program
The Syrian Literacy Program has switched to remote as we start the 2020 school year. Formerly based in the El Dorado CDC, the program connects K-8 students from the Syrian community with adult volunteers to provide homework help, reading and fun. To volunteer from home, please contact Salim.
Refugee Youth Mentoring Program
Funded by the California Department of Social Services, with refugee resettlement funds, the Refugee Youth Mentoring Program connects young adults (ages 14-24) with adult mentors in the community. The program also provides regular workshops and activities for the young people to explore Fresno and their new American lives. Eligibility for the program is limited to individuals who have arrived to the US as refugees within the last five years.